Merry Christmas Darling
Album:
Glee: The Music, The Christmas Album and Glee: The Music, The Complete Season Two
Released:
November 16, 2010
By:
The Carpenters
Sung by:
Rachel
Place:
Auditorium, Hallways
Episode:
A Very Glee Christmas
Merry Christmas Darling by The Carpenters is featured in A Very Glee Christmas, the tenth episode of Season Two. The song is originally sung by The Carpenters from their 1978 album Christmas Portrait.
It was sung by Rachel who was originally going to sing it to Finn as a Christmas present, but he rejects the gift and she sings it alone with backup from the band players.
Greeting cards have all been sent,
The Christmas rush is through,
But I still have one wish to make,
A special one for you,

Merry Christmas darling,
We're apart that's true,
But I can dream and in my dreams,
I'm Christmas-ing with you,

Holidays are joyful,
There's always something new,
But every day's a holiday,
When I'm near to you,

The lights on my tree,
I wish you could see,
I wish it every day,

The logs on the fire,
Fill me with desire,
To see you and to say,

That I wish you Merry Christmas
Happy New Year, too,
I've just one wish on this Christmas Eve,
I wish I were with you,
I wish I were with you,
(Merry Christmas, Merry Christmas, darling)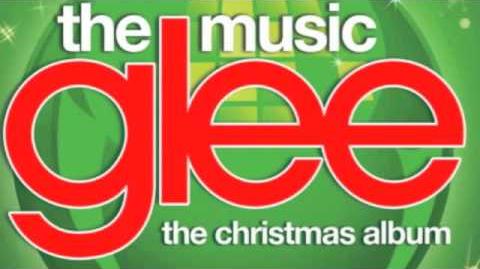 Ad blocker interference detected!
Wikia is a free-to-use site that makes money from advertising. We have a modified experience for viewers using ad blockers

Wikia is not accessible if you've made further modifications. Remove the custom ad blocker rule(s) and the page will load as expected.